Nakamura Sumire
Nakamura Sumire (仲邑 菫) is a Japanese girl who became 1 dan professional at the age of 10 in April 2019, setting a new record for youngest pro in Japan. Her father is Nakamura Shin'ya 9p and mother is the elder sister of Ishii Akane 3p.
For recent news on Nakamura Sumire, see this post:

https://lifein19x19.com/viewtopic.php?f=13&t=16525
Please do not change this photo.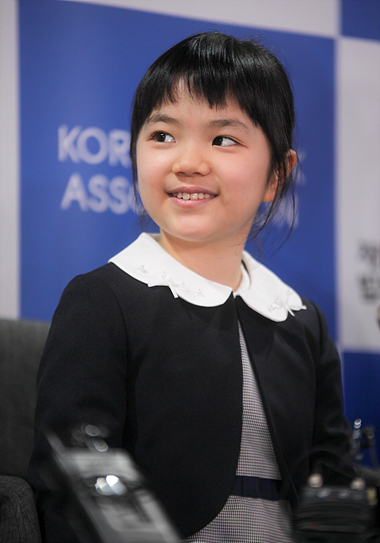 See more details at

https://www.lifein19x19.com/viewtopic.php?f=13&t=16349