Net
A net (also frequently called geta) is a technique where one or more stones are captured by enclosing them in a 'net' of stones which has holes in it, all of which the attacker can block.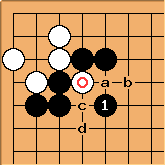 The basic form of a net is

in this diagram. The marked white stone now cannot escape: If White plays a, Black answers at b; if White c, then d.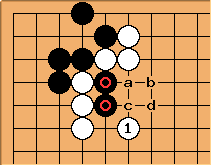 Capturing two stones in a net. a and b are miai and so are c and d.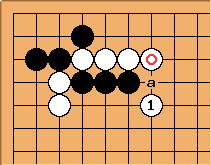 From three stones onward, the common technique of

for one or two stones does not work anymore. However, if

were at a, then we have a position known as the crane's nest tesuji and Black's stones are captured.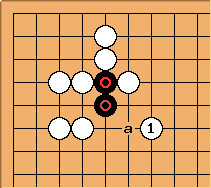 Sometimes the solution is to make a looser net with a keima, when a tight net at a doesn't work because of multiple atari.
---
Further reading
Path content