Yang Dingxin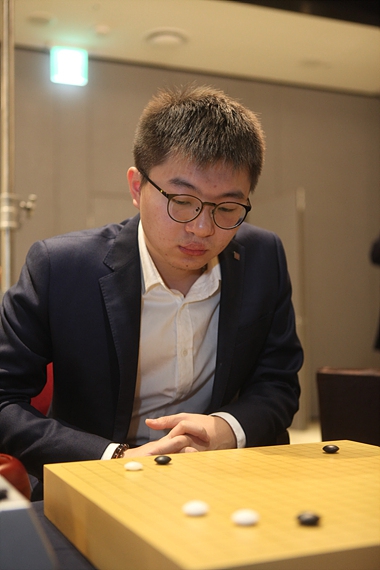 Yang Dingxin in November 2018

(杨鼎新) Chinese player born 1998-10-19, obtained the promotion to 1 dan at 9 years, 9 months in 2008-07-24. Promoted 2 dan in 2010-07-20. Promoted to 9 dan for winning 23rd LG cup on 2019-02-14.
In 2010 he qualified for the semi-final of the Quzhou-Lanke Cup (the richest Chinese title), defeating Wang Yao, Chen Yaoye Tianyuan, then Li Zhe.
In 2012 and 2013 he won the China weiqi League, as member of the Team Chongqing.
Photo and

profile