Extension
Definition
An extension is a big fuseki point that extends an existing configuration of one or more stones along the side, leaving several spaces between the played stone and the existing stones. It outlines potential territory towards the edge and/or blocks the opponent's extension (checking extension).
Because moving along the side is so important, it is distinguished from moving toward the center, which is instead called a jump. If a stone is played directly next to an existing stone, it would be called a stretch or solid extension.
Examples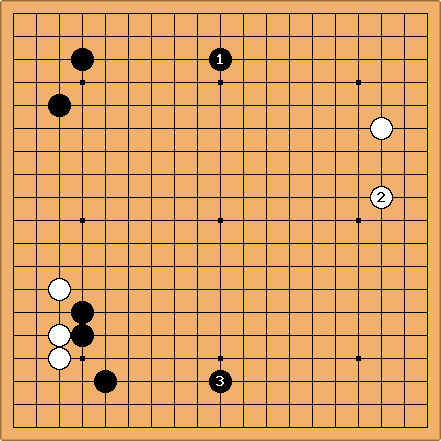 is an extension from a corner enclosure.

is an extension from a single stone.

is an extension from a wall.
---
See also