Extending from an enclosure
Introduction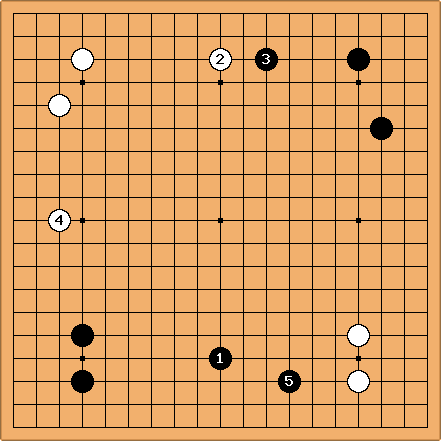 is an extension from a small high enclosure.

extends from a small low enclosure.

is an extension from a large low enclosure, forced to a shorter distance by

.

makes a double wing formation and

prevents the extension of the enclosure in the lower right.


What is the best direction to extend?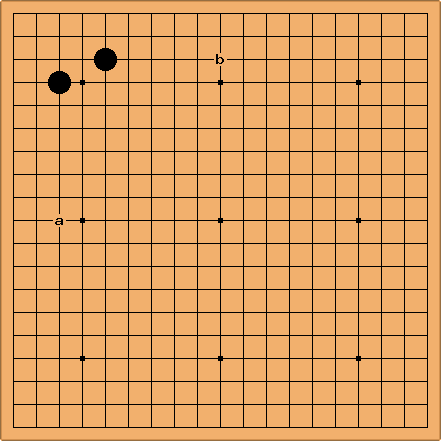 Black here can extend from his corner enclosure towards either a or b (or the points around them). In general, without any neighbouring stones influencing the choice, it is best to extend along the high side of the enclosure. Along the left side, the enclosure sends its influence up to the fifth line. Along the top, the influence only reaches the fourth line. The more box-shaped the sphere of influence Black creates here, the more efficiently his stones are distributed.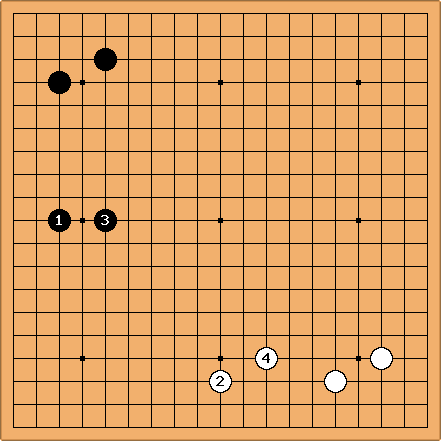 Compare the Black and White positions. Although White creates a stable position, her stability is considered to be outweighed by the scale of Black's development.


Extensions preventing extensions
a would be ideal development for White's enclosure. So,

prevents it. The choice for

instead of a has a more subtle reason.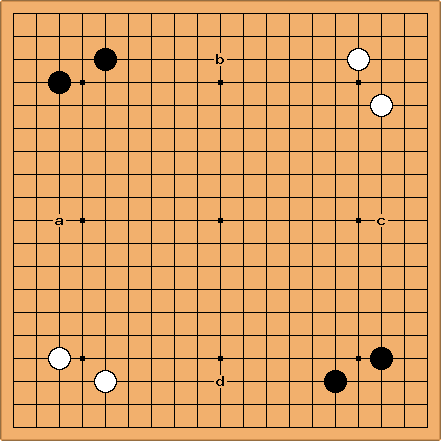 In this case, a is the ideal development for both upper left and lower left enclosure. b and c would be good development for one and negative for the other. d would be negative for both. Obviously, Black will play a here before the other three.


Exceptions to these guidelines
(examples to be added)