Double extensions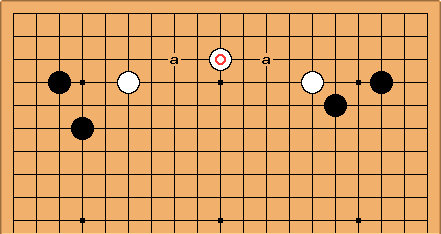 Something else of interest from the first game (May 14/15) of the current Honinbo match Kato Masao-Cho U was the appearance of a double extension made with

here.
I have just finished a series about these in the British Go Journal. They are interesting examples of frameworks, about two dozen in number, some very rare in pro games. The formation of the three white stones above is certainly not at all common. The a points are invasion points, so no territory here yet.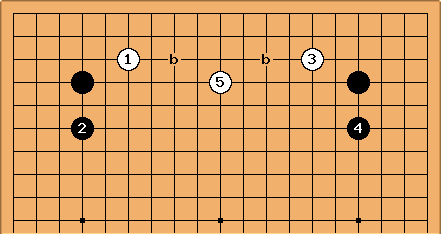 This is another one, standard in four-stone handicap games; also seen in contemporary pro games. Again, there are invasions possible at the b points.
The timing of these invasions is always of interest.