Dropping back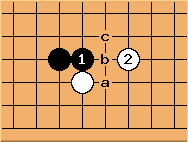 is dropping back, yielding some ground to Black instead of making the obvious, but potentially heavy extension at a, or a hane at b which will encourge Black to keep on with c.
The English term dodge may also be used, but it has a wider range of meanings. Suggestion: perhaps the military term 'to fall back' i.e. a controlled retreat without panicking or entirely running away, might also be appropriate?
As it may be impractical to play right next to a very strong group, but possible to contain it an increased distance, this is an application of don't play near thickness.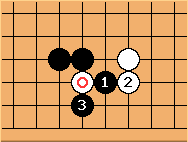 ,

, and

are one possible follow-up to White's dropping back move. White is treating

lightly.
Example 1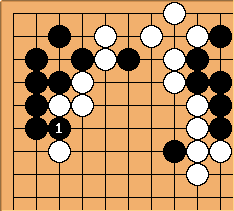 This is from a game Qian Yuping-Nie Weiping (B) 1989-07-13.


How should White react to

?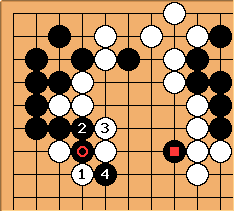 here is quite a bad idea. Black's cut at

is strong, and suddenly Black can see some use for the

stone.
Example 2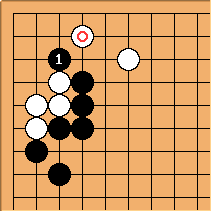 White connects underneath with

, a keima watari.
How to answer

and preserve the connection?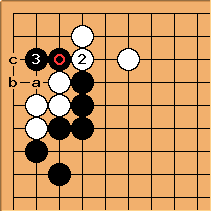 this way is a bad idea. After

White is in difficulties on the left side (reading problem).
---