Dropping back problem 1 / Solution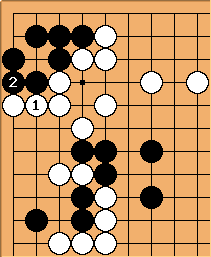 forces

to save the corner (White can get a ko to kill it). Then White plays tenuki here.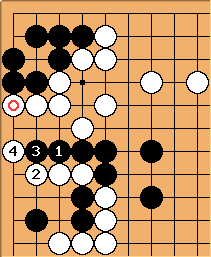 The point being that

and

are sente plays now, but don't break through, an example of dropping back. Nothing difficult, with

in place; but you have to see it in a real game to feel the force of it.
---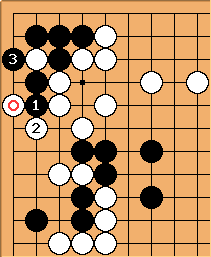 Assuming this came about as a result of the play

here,

is required. After

, can White take still take sente?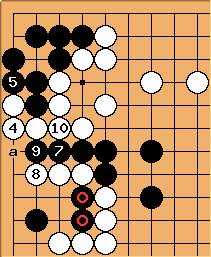 This is much more profitable for Black (next Black a and White will have to take the

stones); so that in practice White may not be able to take, should play reverse sente.
---
In the real game the

play was a bit more like an endgame tesuji.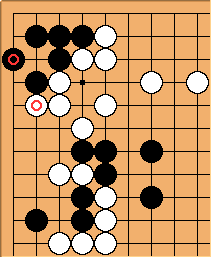 The way the problem was set makes this

/

exchange first look better.