Double Atari
A double atari is a play that simultaneously puts two groups of stones into atari, i.e., it reduces the two groups to one liberty each. This is a special case of a double threat.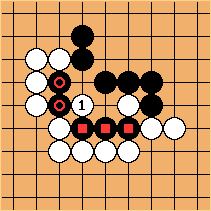 is a double atari. It reduces each of the marked black chains to one liberty. Black can only save one of his marked groups.
Failure to see a double atari can be very costly in games.
---
See it coming
See the double atari coming! Get stronger overnight!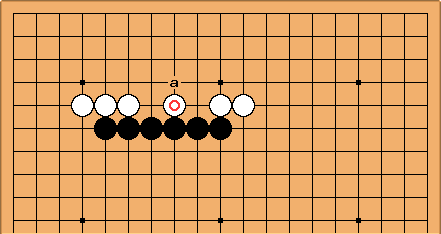 Here

is too close; at a would be safer. But can you see the double atari yet?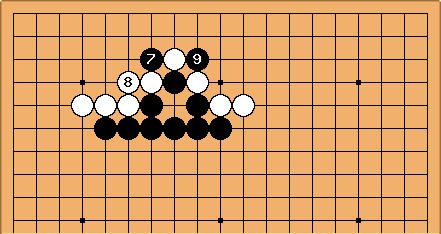 Depends. Ready for a ko fight?
After

White will collapse, unless the ko fight can be won.
---