Intertwined Ladders
Note: The term "intertwined ladders" is not an established Go term.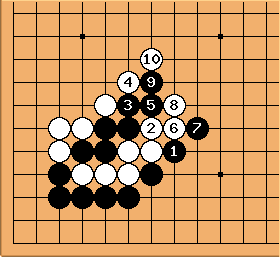 Here are two ladders that are intertwined together. It occasionally appears in games. Some people use the ambiguous term "double ladders" to describe this.
There is an example from a professional game below.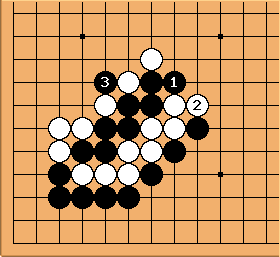 Such a ladder is hardly stable, because players alternatively get the choice to continue the ladder, or to break out of the intertwined ladders using a double atari like the one shown in this diagram.
---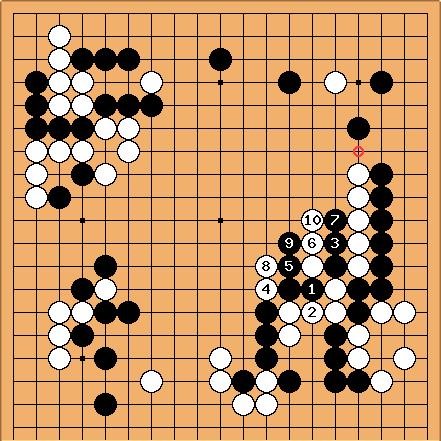 Hane vs. Yamashita, 2006 Kisei Game 1, alternative to move 89
Shukan Go, in its 2006-01-30 issue, gave a commentary on the 1st game of the 2006 Kisei match between Hane Naoki and Yamashita Keigo, showing how Black (Yamashita) would be destroyed if he cut with

at move 89 and then pulled his stone out with

. Yamashita instead played at the circled point and went on to win the game.
The term double shicho is apparently not used in Japan. Instead the commentary described the sequence as "linked shichos".
Robert Pauli: Well, apparently the term double shicho wasnít in question — itís a triple shicho. :-)
---
See also: