Protect the middle of three double ataris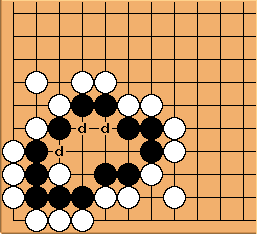 Dieter: Lately having done hundreds of tsumego I discovered a heuristic for problems involving several double ataris threatening a group. The solution is - obviously - very often to protect the middle of three double atari spots.
In the diagram on the left, white can double atari at any of the points marked d. The middle of the three is the best spot to protect.
Example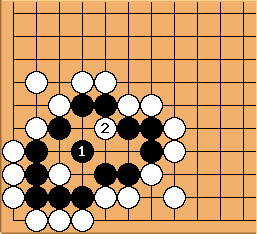 Crimson :

is an answer...
---
Sandy Harris Yes, so

above fails. Better to follow the suggested rule. The three double atari points are d's below:
---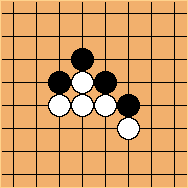 Confused: Do you mean situations like this?
Dieter: No: see later added example above. Maybe remove this double hane issue elsewhere.