The comb formation is alive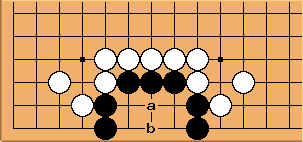 The comb formation is always alive. The points a and b are miai.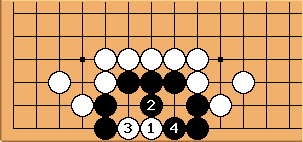 When White attacks the group at

, Black plays at

. Now, 3 and 4 are miai.
Shaydwyrm: A key feature of this shape is that white may take away black's outside liberties in sente. For example,

in this diagram forces

or a, to prevent white from playing at

and killing with the sequence a-d.
Likewise when white takes the other liberty with

, black must again respond or suffer the sequence a-c, which is double atari. These moves by white should not be played immediately, but are good ko threats - the chance to play them is unlikely to disappear, since black pushing out will be gote.
hnishy Though

completes 'the comb' nicely, is in fact a small mistake because it gives White two ko threats at a and c. Black should defend at a or c, leaving just one ko threat.
---