Second Line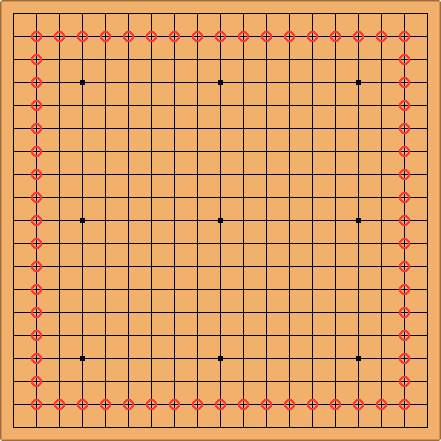 The second line refers to all points that lie on the second line, starting from each of the four sides towards the centre.
The second line is normally used in conjunction with plays on the third line and fourth line.
In the endgame, the biggest moves are often found on the second line between opposing groups.
---
Tesuji
There are a number of tesuji particular to the second line. They often take advantage of the potential for shortage of liberties involved in plays on the second line.
---
Proverbs