Even a moron connects against a peep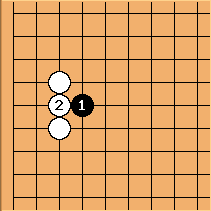 Often, very often, simply connecting at

in response to a peep such as

is the best answer. In fact, exceptions to this rule are so rare that people quote the old Go proverb "Even a moron connects against a peep".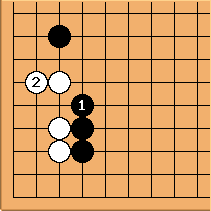 is joseki. A different and wise connection.
---
In a number of games, one player makes a peep, and then the other player makes a counter peep, the first player connects, and then the second player connects too.
Eventually, the first peep was answered by a connection, but not immediately.
"Sente punishes the peep."

---
See Also: