Do Not Peep At Cutting Points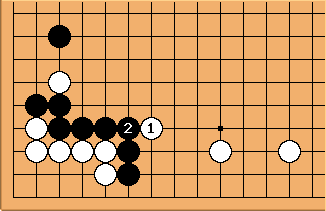 peeps at the cutting point, at which

happily connects. A typical thank you move, since White has not accomplished anything while in return Black's major aji has disappeared.
White should cut at

in this diagram. Now the group at the bottom does not have a base and is under attack; and

can cause trouble later in the game.
Compare the two diagrams. This one is obviously better for White.
---
See also: