Connect, or push first
Conceived by HolIgor

Only a fool does not connect against peeping plays. That is a proverb.
But look at the diagram.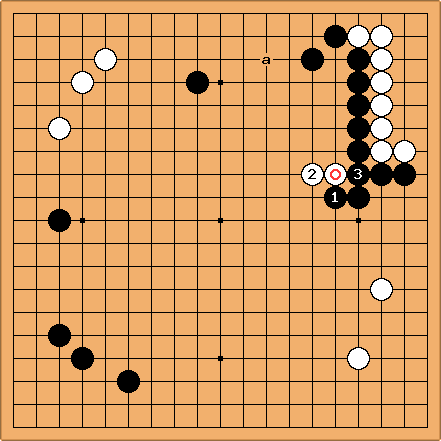 Pushing first has advantages. The kikashi stone became heavier.
---
Now the task is to formulate an heuristic rule to choose a proper reply.
---
Pushing also has disadvantages: White probably won't play

and will keep it as a ko threat. Later, if a fight develops in the area, moves other than

might also become sente. These little things often make the difference in strong players' games.
---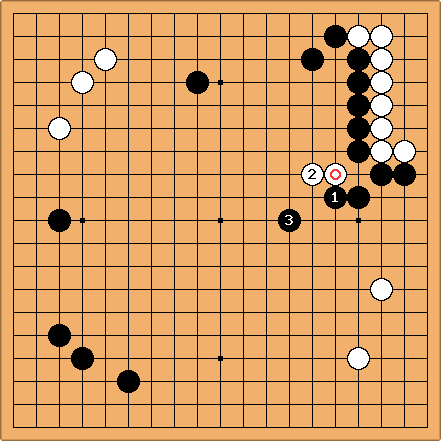 And while Alain has a point about White's not playing

right away, if White plays elsewhere, the exchange of

with

is not good for White. The following looks more realistic:
---
See also kikashi and influence.