Four star points box formation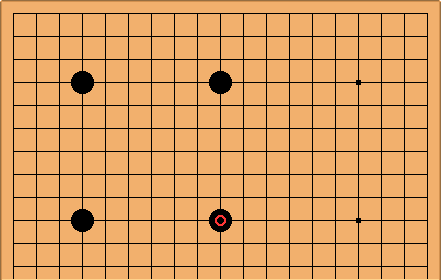 This framework made from four stones has a simple geometry, but may not be easy in practice to handle as an even-game strategy. It became popular as one of the experiments in the shin fuseki time, particularly in 1934. It is still used in contemporary go.
One of the difficulties is that the tengen play

may be good-looking as part of a large-scale plan, but not large in territorial terms. This distinction is often lost on amateurs, who see that if White invades, Black can attack.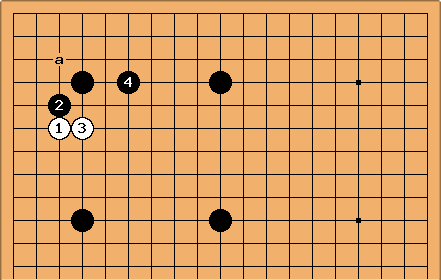 White's invasion at

, accepting that Black can attack with

, is the normal way to invade. The immediate 3-3 invasion at a would play into Black's hands.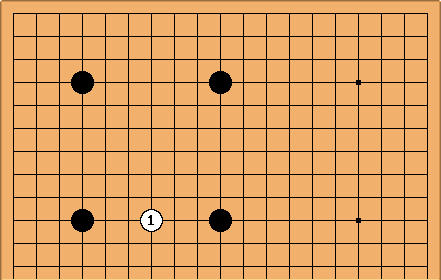 To perform a shallow reduction, White typically chooses a 10-7 point like

here. Black will find it hard to consolidate the whole framework now.