Build box shaped territories
Rectangles are more efficient than crooked shapes to build territory.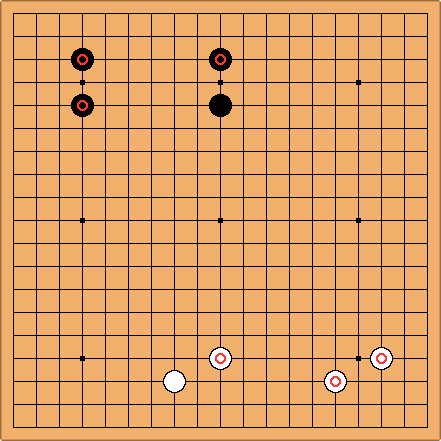 Therefore, one builds square shaped moyos rather than rectangles rather than oblique shapes. Here we see how Black develops more efficiently than White. The marked Black extension is therefore the primary extension from his shimari. The White extension is the secondary extension from her shimari.
---
For box-shaped frameworks, see also