Tang Weixing
唐韦星 Chinese professional player, born 1993-01-15, pro from 2006-07-24. Promoted 2 dan on 2007-07-17 and 3 dan on 2010-07-20, he was promoted to 9 dan on 2013-12-11, by winning the 18th Samsung Cup.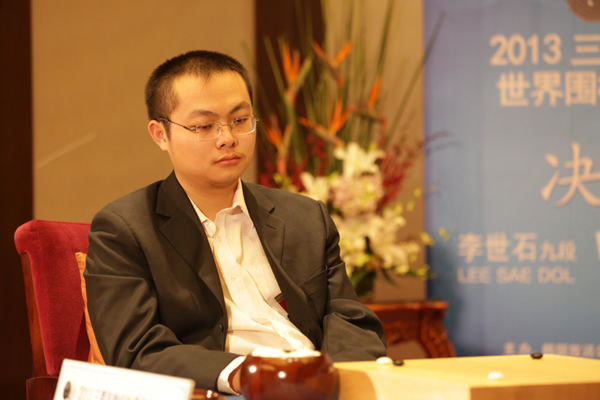 Tang Weixing at the Samsung Cup in 2013
Member of the Team Liaoning winner of the 2011 China Weiqi League.
In 2012 reached the Semi-finals of the 1st Bailing Cup.
Japanese

profile