Horse Head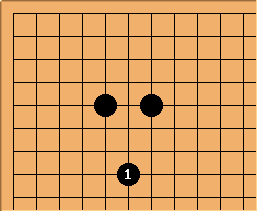 Black 1 makes a horse head shape. It is quite efficient as a jump to the center, and this shape is the positive shape with respect to the proverb The sake bottle shape is negative. Here are two ways White can try to cut through the horse head.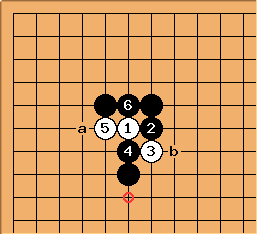 makes miai of the ladders at a and b.
In fact there are more tactical resources than this. Because a black stone at the circled point threatens on both sides, there are also some nets and parallel ladders available to Black.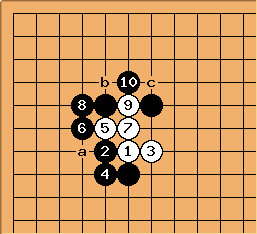 White succeeds in creating several cutting points at a, b and c but creates a very ugly shape.
---
The horse head is often seen in the kosumitsuke joseki.