Wang Xinghao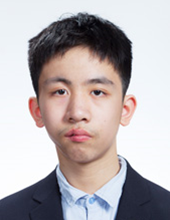 王星昊
왕싱하오

b. 2004-02-02
Chinese professional
from Shanghai
1p 2016-07
2p 2018-07
3p 2018-09
4p 2019-07
5p 2019-09
6p 2021-05
Winner of the 2021 Globis Cup under-20 tournament.
Also runner up in the 2020 and 2021 Xinren Wang event for Chinese youth. In all three cases, his opponent in the final was Tu Xiaoyu.
On Go Ratings' 2022-01-01 list, he was ranked #26 in China and #39 in the world, slightly above Tu.