Hon Seisen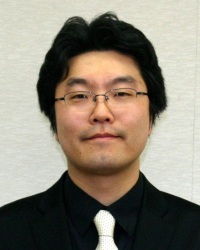 洪 清泉,
홍맑은샘

Hon (Hong) Seisen
Hong Malk-eun Saem (Maleunsaem, Malgunsem)
Hon Marugun Semu (ホン・マルグンセム)
b. 1981-12-30
Kansai Ki-in professional (from Korea) and Go educator

1p 2009-12-01, 2p 2013-08-07, 3p 2016-01, 4p 2019
Hong Malk-eun Saem (홍맑은샘; often romanised as __Hong Malgunsem) was born in Korea.
In Korea
After studying as yeonguseng of the Hankuk Kiwon (1993-1997), he won many amateur tournaments:
1999: Kuksu
2000: Best Ten
2000: Chonmekbe cup (beat Alexander Dinerchtein in the final)
2001: Samsung
2001: Kuksu
2002: LG cup
2003: Baduk TV
2004: SKY Baduk TV (and one other tournament)
Hong also placed third in the 2000 World Amateur Go Championship, second in 2002, and second in 2004.
In Japan
In 2004 he moved to Japan and won many more amateur tournaments:
In 2009, he became Kansai-kiin pro 1 dan and changed name to Hon Seisen (洪清泉).
In 2019 he took leave of absense from all tournaments and began concentrating his efforts on education and promotion of Go in Japan and Korea.
He is the teacher of several new Japanese professionals, including Fukuoka Kotaro, Osuka Seira, Miyamoto Chiharu and Chang Fukang. Hong has an unusual playing style - he likes rare josekis, trick moves and often plays for influence in the opening.

Hon's Dojo

Kansai Ki-in

Japanese Wikipedia

PWD
John F. Hong's name is unusual in Korean and so strictly be rendered as three parts in romanisation: Hong Malk-eun Saem using the Mc-R usual on SL. The k is also often omitted on pronunciation. In Japanese it is Hon Marugun Semu.