Beware of going back to patch up
This proverb warns the player against getting carried away and overextending, so that "weak points and doubtful positions begin to grow up behind him and he must then hand over the sente to his opponent while he retraces his steps to make repairs (Segoe, Go Proverbs Illustrated)."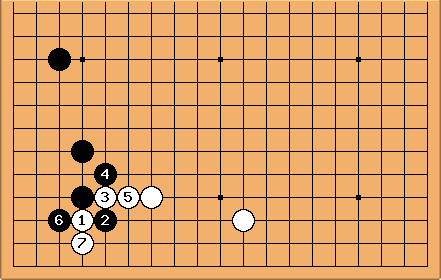 This example comes from Go Proverbs Illustrated.
Through

is joseki.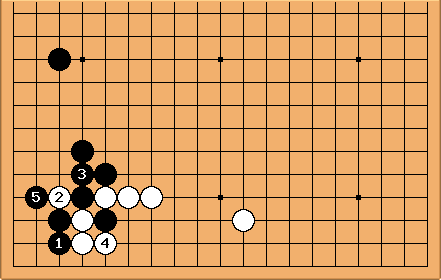 looks strong, but leaves a weakness behind.

has to go back and patch up.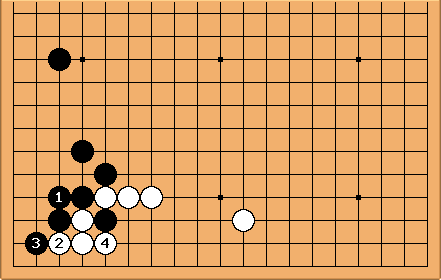 avoids the weakness and still threatens

. After

Black takes sente.
A Beginner's Question: Could the author or other contributors please explain why the second position is more favorable for black? It is not obvious to me, a beginner, why I should prefer the second outcome to the first. --Dent

My answer surely comes too late, but the reason why the lower diagram is preferred is that it's black's turn after the local sequence (black has sente), while it's white's turn after the sequence of the upper diagram (white has sente). --wurfmaul


See Also: