Attach-crosscut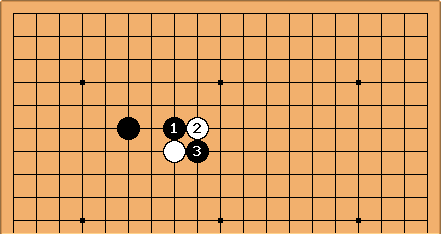 This is rather obviously a much more complex way to play than attach-extend, since Black 3 sets up many tactical options.
This idea can be seen in action on the knight's move cap page, in a case where Black doesn't want to be pushed around.
---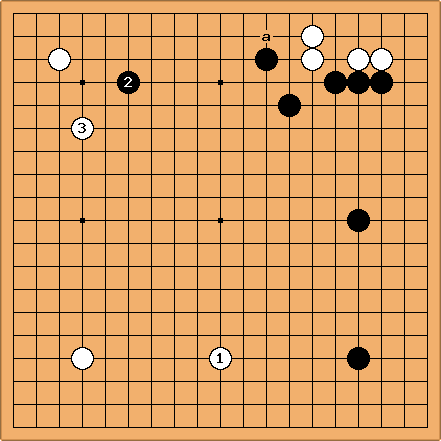 After the common joseki in the upper right finishes, White is likely to play on the lower side, for example at

, to limit Black's framework. This leaves Black free to play

; but to understand whether Black should, one has to examine White's follow-up play at a.
Sanrensei versus hoshi-sansan fuseki for analysis of this opening.
If

,

is probably an overplay, because

is good. For example Black a, White b breaks through.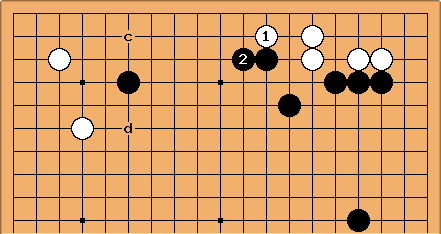 Therefore Black will normally give way with

here. That means that the upper side framework Black has created has an open skirt on each side (White can still slide in at c).
The implication is that the upper side here isn't good for territory for Black (don't make territory open on two sides). If Black plays as in the previous diagram, it ought to be in relation with a central strategy: for example to add Black d, so that

of this diagram is in harmony.
---