Approach
An approach can have different meanings
In general it means a move played in the vicinity of a position, as in Black approaches the white framework. In Japanese it translates to tsume.
More typical is the move played in the opening, named Corner approach, also known as kakari.
Moves that are needed at the start of a semeai (so count as extra liberties for the underdog) are called approach moves
We can also speak about a player's approach to the game, his manner of treating it, or his behaviour to it.
More on the difference in terminology
Talking about a corner approach, approach means almost but not exactly the same as kakari.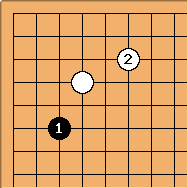 Typical kakari.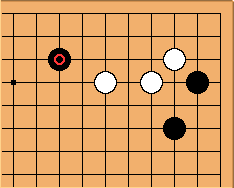 This move is a Tsume definitely, and it also exposes a weakness, so it may be called a kakari (maybe elaborate on Japanese terms on a separate page)
---
See also