Beginner Exercise 177 / Solution
Solution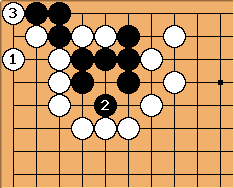 First,

makes a tiger shape, and then

throws-in to make a ko.
Note that this ko is fairly heavy for White, although conventional wisdom tells us that the ko is heavier for Black. The reason is that if White loses the ko, the loss is quite substantial.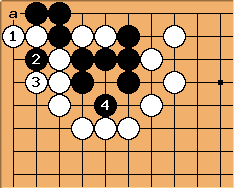 The descent at

fails. The cut at

is tesuji, and Black gains sente to live at

. Now White cannot approach at a and capture the three Black stones.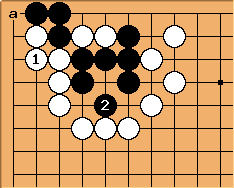 The connection at

fails. After

makes the second eye, White is unable to play at a, so Black wins the capturing race at the top.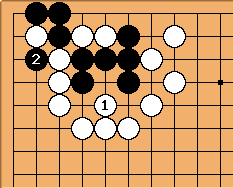 captures the stone at the corner and lives.
---