4-4 point low approach two-space high pincer
The development after

is very much affected by the presence or absence of a black stone at the circled point: one could almost say there are separate joseki.
For example, if White now invades at a, Black should block on different sides, in the two cases.
See therefore:
---
march 2011, the beginnings of a new joseki?
velther: March 5th, 2011 and March 7th 2011, the same sequence appears on the boards of 2 masters, Choi Cheolhan and Xie He.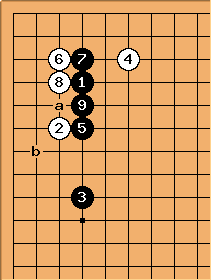 Black plays for influence, W for territory. Both A and B were played in equal amounts. A is easy enough to deal with, but what about B?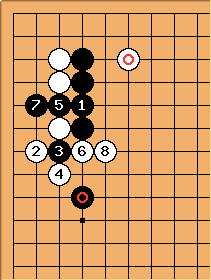 Here is the known way. Black takes a corner, W takes influence. The aji of W's marked stone is more potent than the aji of black's marked stone because of W's corner stones, which can be used to grow W's marked stone much easier.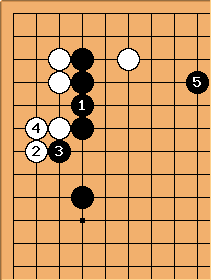 Another common outcome. B gets solid influence, and pincers the cut off W stone. Nothing complex here, W's territory and aji with his cut off stone will counterbalance black's iron wall of strength.
---
Now for the apparently new sequence: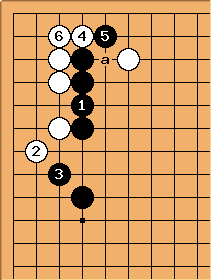 Black now plays a tenuki because blocking at A would be slow. B cannot be bad, however W is noticably advantageous considering B owes a move at A, and therefore the tenuki comes at a high price. But what is the true cost? W wins 2/2 so far, but before jumping to conclusions, Gu Li played

against Choi Cheolhan in the 2nd game. Was it an experiment? or confidence in the outcome?
update: 05/28/11 - I've seen this joseki a few more times now in tygem 9d games, so it's highly likely that it's a new joseki and should be studied.