Song T'ae-kon
(b.1986) Korean pro, 9 dan in 2008.
On 2003-01-06 he won the fifth and deciding game in the 7th Ch'eonweon (Korea's Tengen) match to defeat Cho Hun-hyeon 3-2 and capture the title as a 16-year-old 3-dan. As the domestic title holder, he became 4 dan by the new promotion rule.
Winner of the 13th BC Card (Korean New Stars) in 2003.
On 2003-07-07, he won 2nd place in 16th Fujitsu Cup, and became 5 dan by the new promotion rule.
On 2003-10-10, he won the 22nd KBS Cup title, and became 6 dan.
Complete Song's win/los record at the end of 2009 is

here.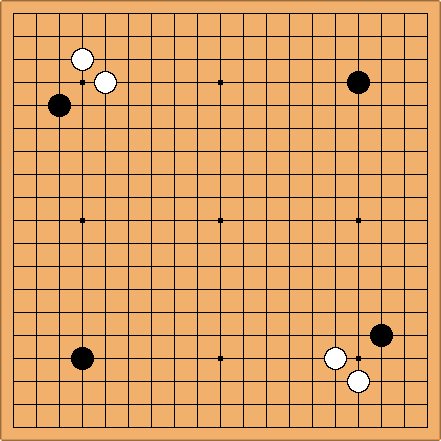 A position from the decisive game in Ch'eonweon final. Apparently Song reads SL :)


BQM59 contains two questions about this game.