Play at the centre of three stones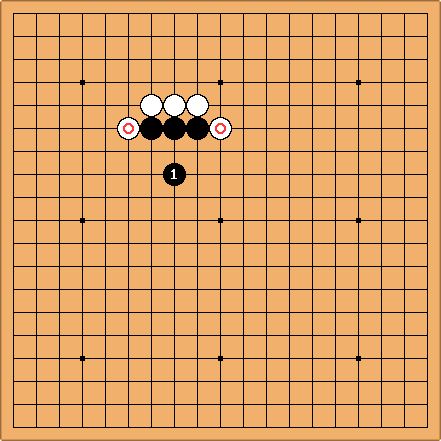 The three black stones are put under pressure here by the white stones (particularly the marked ones).

is correct shape. This is the point known as the centre of the three stones.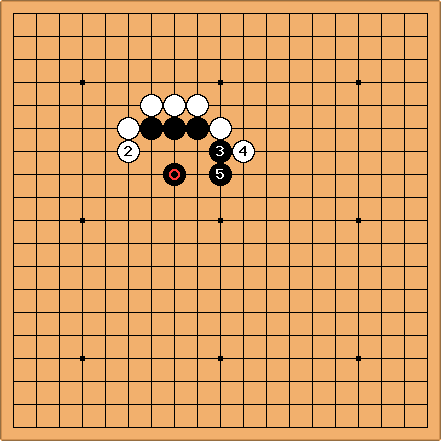 In reply to

, Black builds good shape with

and

. Despite White's hane plays, Black has organised an eye already.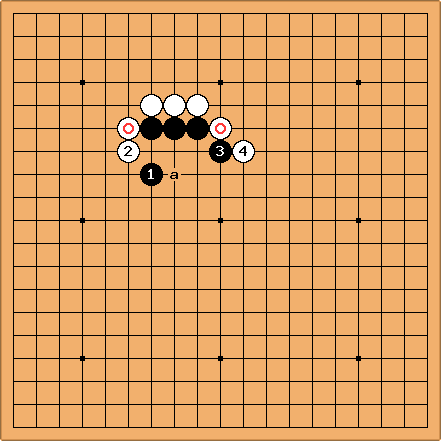 Black 1 here is less helpful. White

is good, and nothing Black can do is as good a shape as in the previous diagram. After

Black feels strongly the lack of a stone at a.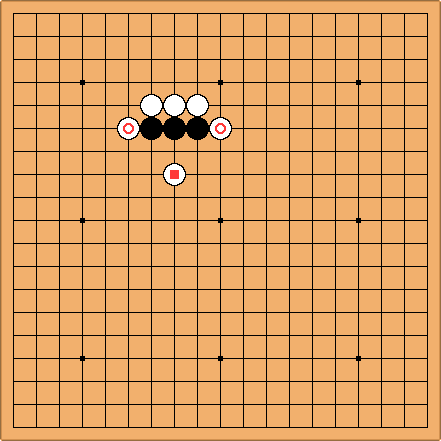 Another clue to the vital point is that the

stone makes an eye-stealing relationship with each of the

stones.
---
See crane's nest for a related tesuji.