Moves from the original game
jfc: This is what happened in the

game.
jfc: After

, how should white continue? A through C are interesting candidates.
---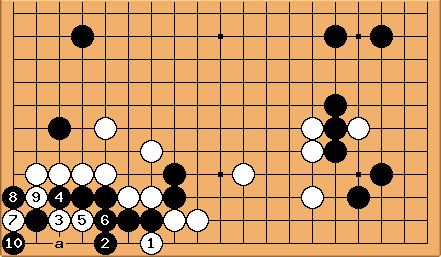 jfc:

at:

,

,

,

,

and A are all defenses that must be considered.
---
jfc: I was surprised that black (my opponent) actually played it out this far.
---
Alternatives to the white's first move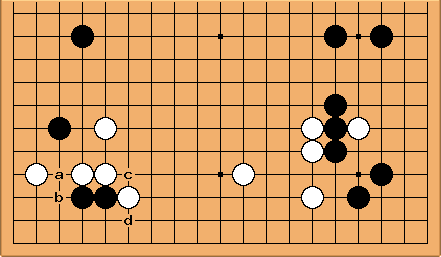 jfc: I played a in the original game but also considered b. DrStraw suggested (on GoDiscussions.com) d as a better alternative.
---
Best white move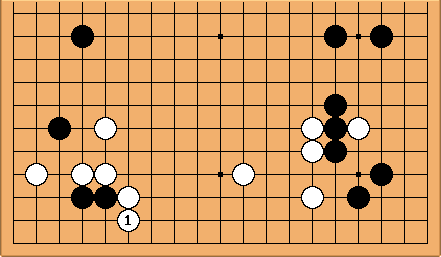 jfc: Is this the best white move?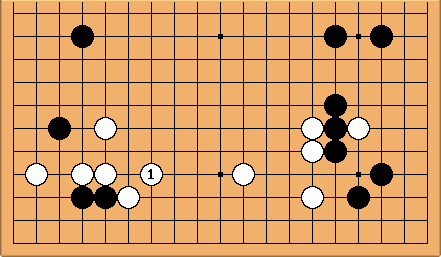 Bill:

is appealing, but only, I think, if it kills the corner.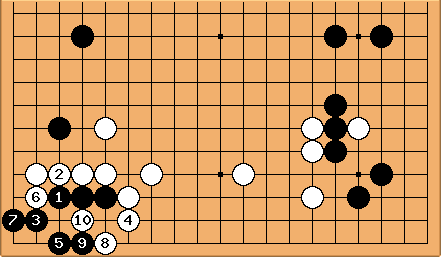 Bill:

and

look promising, but

is unexpectedly effective.

seems to make two eyes, but the corner turns into a well known problem.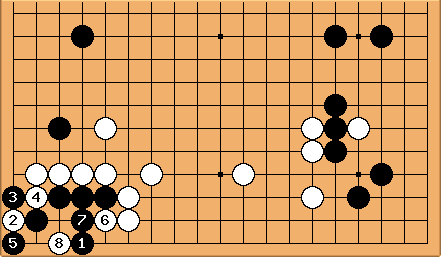 Bill: With

Black still dies.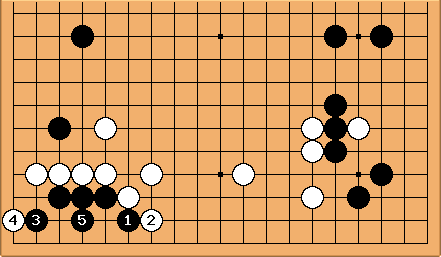 Bill:

looks attractive. Maybe there is a ko.

Bill: (Much later.) It seems that there is a ko somewhere. See Gokyo Shumyo, Section 3, Problem 14.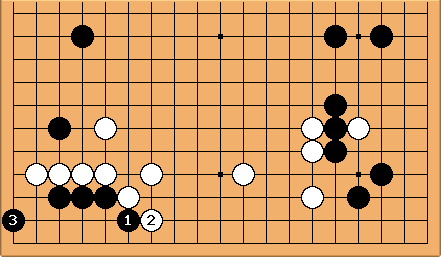 Bill: Maybe

will do the trick.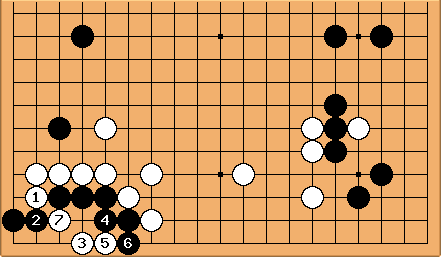 Bill: But

plays at the center of three stones and Black ends up damezumari. (This seems to be a famous problem, too. :-))
jfc: thanks for the suggestion, that looks good!