Matthew Macfadyen
Born 1953, British 6 dan amateur,

25-time British Champion, 4-time European champion (1980, 1984, 1987 and 1989).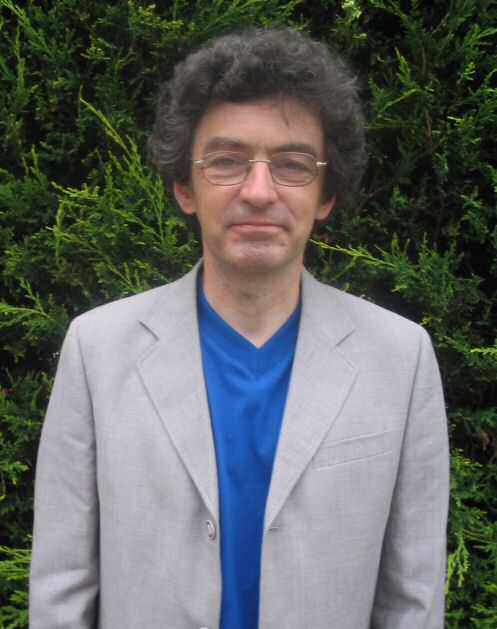 Matthew in recent years without his beard
Matthew started playing at home with his brothers when their father purchased a set for the boys. He played weekly during his studies at Oxford. Upon moving to London after graduation, he became a steady presence at the London Go Centre each weekend (playing and reviewing at the centre and studying books during the week) for the three years that the Centre was open reaching 3 dan during that period and 6 dan in 1980. Matthew has played in a number of International Tournaments including the World Amateur Go Championship and the 2008 World Mind Sports Games. In the 2008 World Mind Sports Games, he placed third in his bracket, immediately behind Li Zhe (李喆) , thereby just missing the knockout tournament. Li Zhe went on to place third in the tournament.
Author of The Game of Go.
He maintained Matthew Macfadyen's Go teaching pages at jklmn.demon.co.uk, a subdomain of the now defunct Demon Internet domain demon.co.uk; these pages are archived by the

Wayback Machine

here. In particular, an autobiographical page is archived

here and his systematic grading of tsumego books

here.