Don't try to cut a bamboo joint
A beginner mistake is trying to cut a bamboo joint.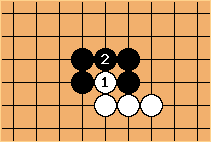 This is the epitome of a thank you move. The exchange materializes a virtual connection.


The white stones lose a liberty: don't take away your own liberties!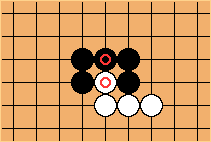 Also White has made a bad trade in influence. The

stone can be of help to Black; but the

stone cannot help White.
---
Exceptions to this rule: