BlackSheepRengo 2003/W94 discussion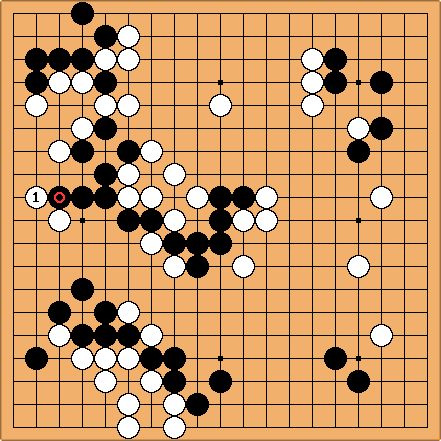 Charles White 1 here might cause trouble.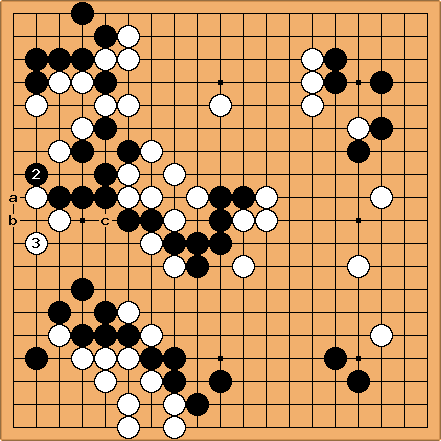 Considering the effect of White c, White 3 here is interesting. If Black a, White b and White would welcome a ko fight.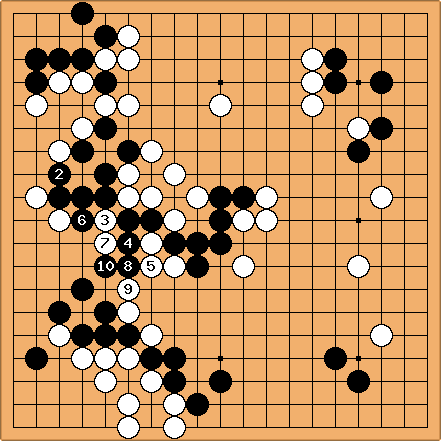 Is this why is not possible here?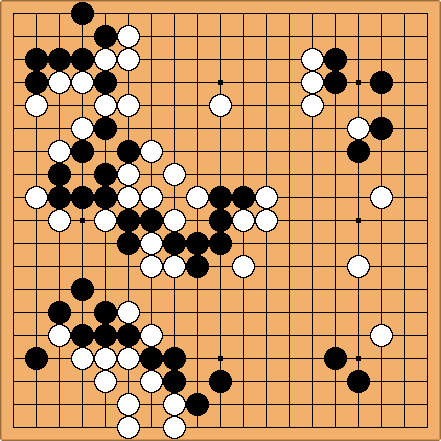 It seems needs to be played elsewhere...
---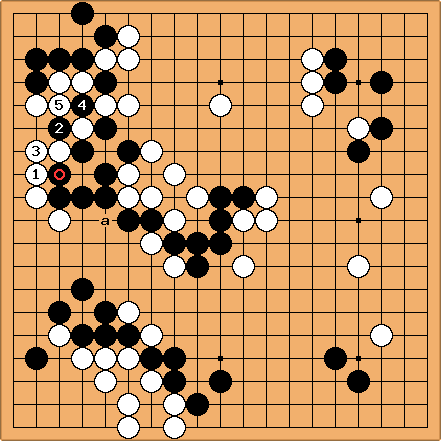 Charles In this case, White is likely to give up one stone. This creates a dangerous situation for Black, because the exchange

/

is a loss for him. Up to 5 Black wants to cut White on the edge, and also fix the cutting point at a.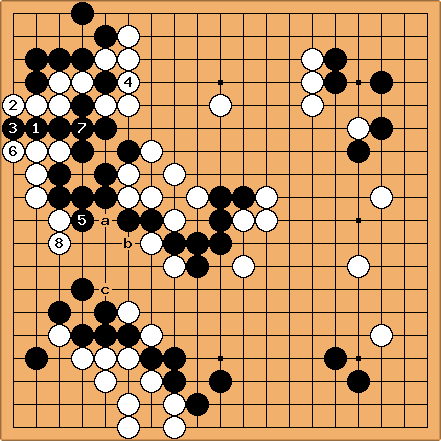 There is a ko here at

: suppose White doesn't bother taking it after

,

. Then the cut at a is a problem for Black, so I think

will be played (there are several difficult issues here). After

, Black may still try to kill everything, but it has become very hard, no? He has real shortage of liberties on the upper group.
If White can find the correct way to play ko threats such as b and c, Black may make a large loss.