Thickness Examples
Some examples to show what thickness is and how it can be used:
Thickness by Joseki
---
Dieter: All the above examples come from joseki and are possibly not a very good set of first examples to illustrate thickness (I think I've introduced them myself). Therefore:
Other Thickness examples
---
Thickness examples from games
White: Honinbo Dosaku
Black: Honinbo Doetsu
Result: B+3
Date: 1669-07-16,18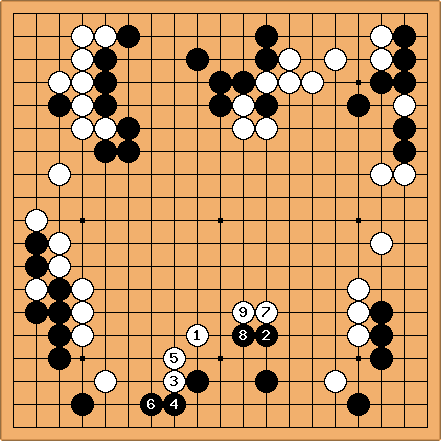 tderz Have a look at the (white) position after move 71!
Isn't it amazing?
Black has 3 corners and a twicefold access to the middle. Normal mortals would be at a loss in such a game position.
Eventually White lost by 3 points, yet it is impressive how he did.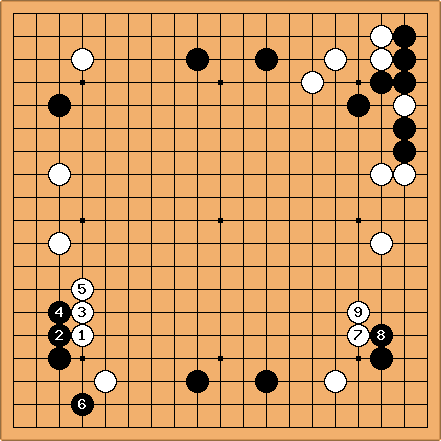 tderz: BTW, white created this position by moving to

here!