Thickness Example 5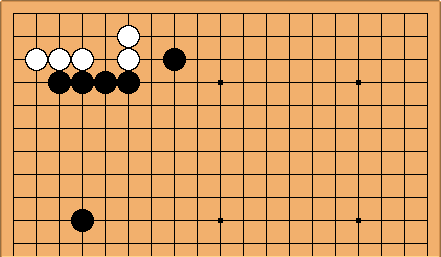 This joseki position was mentioned in thickness example 4. It is common enough for Black to take sente at this point: in a large-scale game, Black will have other interesting areas in which to play.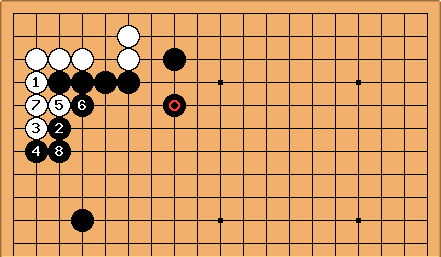 Assuming the marked stone in place, it becomes very big for White to play at 1 here, expecting Black at 2. The subsequent sequence should in due course be White's sente.
White can also take some points at the top. Now that Black has become thick in the centre, White probably thinks in these terms. Reducing from outside makes more sense than fighting where your opponent is strong.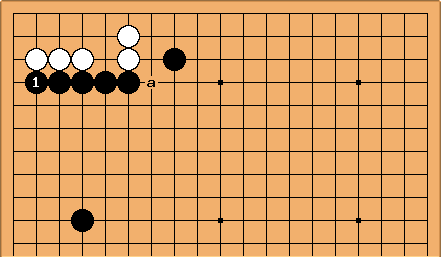 Naturally Black 1 here is also common. It deals with White's cut at a only indirectly, by strengthening on the left.
---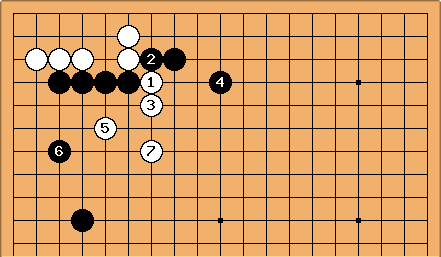 This sequence has been seen in many pro games. Black 6 looks somewhat thin, but White can't cut immediately. White has developed the central group and has good aji; but naturally the group is still weak and Black can expect to attack it.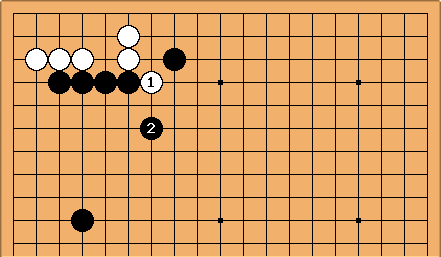 Black 2 seems to be an idea of Takemiya's, with a sabaki feel to it. White may take some profit on the upper side, while Black develops in the centre and keeps the wall out of trouble.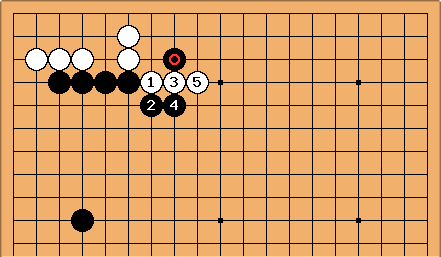 A more normal way of playing is to push along, giving up the marked stone.