TA 1999 Problem 3 / Solution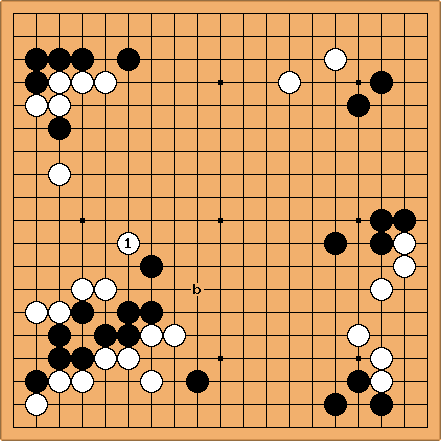 Correct is

here (solution provided by Kim Seong-june 6d). White should attack in such a way as to build up the framework on the left side.
---
The post-game discussion between the players, who are of dan level, made it clear that there was some tension in their minds between the 'make territory while attacking' advice, and the idea that White is thick in the upper left (see thickness examples especially the second). The question of whether White at b is an aggressive direction of play, or instead likely to damage the left side, is evidently not simply resolved for a European 1 dan.
---
This page is part of the Trigantius archives.