Thickness Example 11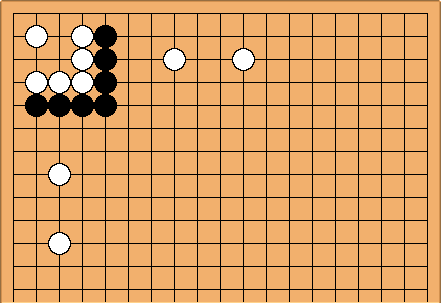 Here, Black's influence along the top and left side has been reduced. Yet, White has got some work before Black's thickness has vanished as well.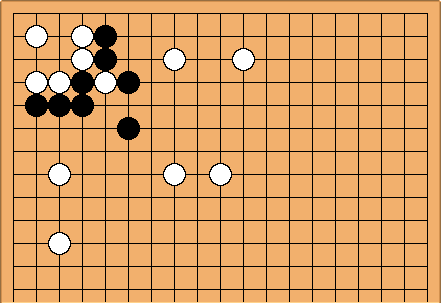 Here, Black can even said to be alive but his influence has vanished as much as in the previous diagram.
Note that we do not say the thickness has gone to waste. In the first diagram there are three extra white stones relative to black; the second diagram has four extra white stones. The fact that Black could afford not to spend extra moves here, and use them elsewhere, accounts for the thickness of his position.