Pushing battles in joseki 2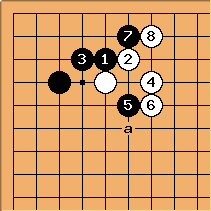 After these joseki plays a large-scale variation may happen (White 8 at a is a possibility that avoids this).
Subsequent plays have been worked out in quite a number of pro games.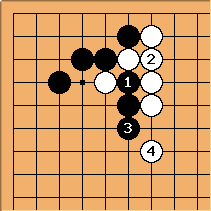 The idea that White can get ahead by jumping as far as White 4 here seems to be due to Kudo Norio.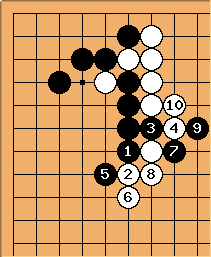 Black can take a very large corner now, but with some problems of shape and aji. White gets massive outside influence, but Black can force with 7 and 9 (ladder breaker). The order of moves here, with Black 7 waiting for White 6, was worked out in pro games.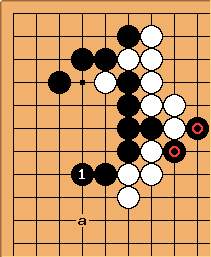 Black 1 now is to complete the territory. White at a to fence in will be useful. Naturally a great deal depends on what Black can do with the marked stones, to fight.
---