Judging forcing plays 1 / Discussion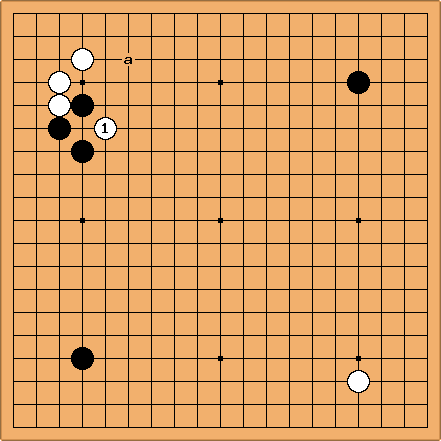 Charles Matthews White's peep with

here isn't the most common joseki continuation (at a) but that doesn't mean it can be criticised.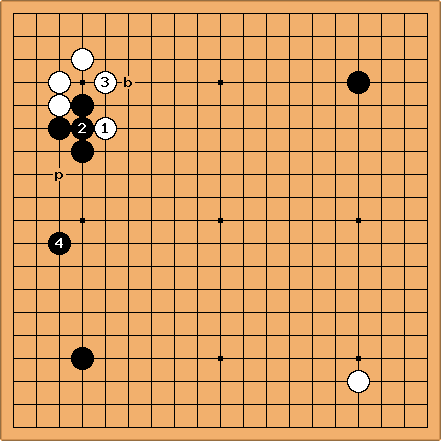 Assuming Black simply connects with

and we have

as shown here, White has less chance of a good invasion at p later than in the standard joseki. But with a black 4-4 point in the lower left this isn't such a major issue. White can perhaps build on a larger scale on the upper side, since

is on the fourth line: it could also be played at b.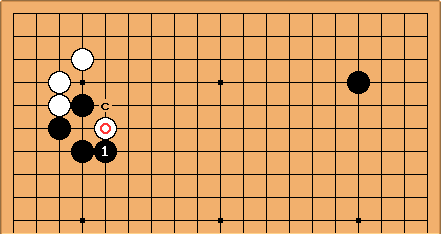 After White peeps with

, Black can also resist by playing

here (Black at c is also known but quite rare in pro games)[1].
This can lead into a large-scale variation (see pushing battles in joseki 2). But there is no reason for White to regret the peep.
---
[1] It involves a ladder, since White could cut immediately and Black can't squeeze as is possible after

in the diagram. Therefore this may be a case for the Ladder strategy / Discussion. In the game position the ladder is good for White, because on the stone in the lower right.