Meng Tailing
孟泰龄(meng4 tai4 ling2), Chinese professional player born 1987-02-12, 1 dan from 2001-07.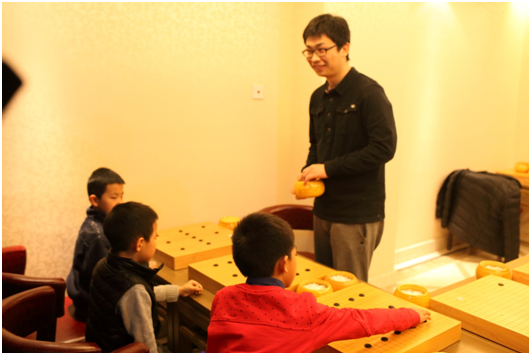 Meng Tailing in December 2015
Promotion record: 2002-07 promoted 2 dan, 2006-07-17 promoted 3 dan, 2007-07-17 promoted 4 dan, 2009 promoted 5 dan. Ranked #25 in Chinese Ranking as of as of April 2010
Member of the Team Liaoning winner of the 2011 China Weiqi League.
In 2012 winner of the 4th Quzhou-Lanke Cup.
Since Aug. 2013, when WeiqiTV? was put online, He's been contributing to it as a game commentator and a program host. His commented games includes those played by himself and games from all sorts of go tournaments, including 3 games played in 1st European Pro Qualification 2014, together with Luo Gang, as shown below.

Summary in Chinese