Manchurian Fuseki
Bill Spight coined the term, Manchurian fuseki, for a variant of the Chinese fuseki, in which a 4-5 point or 3-5 point is played instead of the 4-4 point point. Alternatively,

can be at b, or

at a.
See also Upper Manchurian Fuseki.
---

Ito Showa played a delayed Manchurian against Honinbo Shusaku in a castle game in 1852.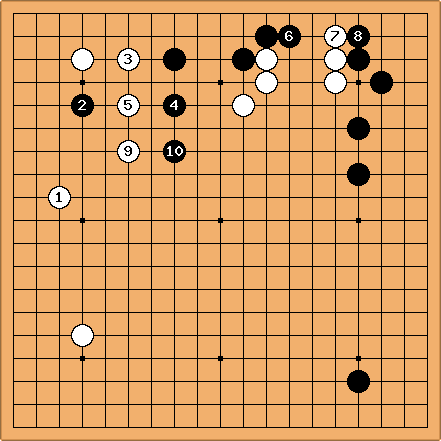 Bill: So did Hattori Inshuku against Yamamoto Genkichi in 1801.
---