J+1 group
J+1 group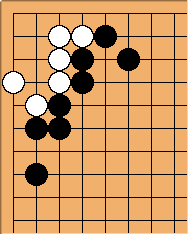 The J+1 group on its own is unconditionally alive.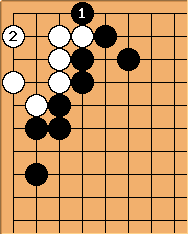 If

makes a hane,

lives.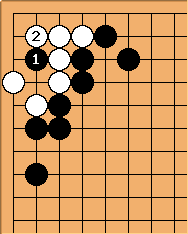 The placement at

is answered by

.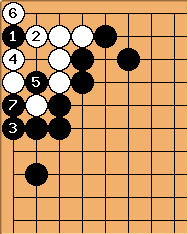 The usual endgame play by Black is the placement at

. After

,

makes a descent, and

is the only way to gurantee unconditional life. Now

makes a throw-in, allowing

to capture a stone.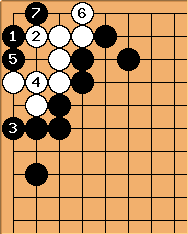 If

connects, then

and

makes seki. White is definitely worse off in this diagram.
J+1 group with descent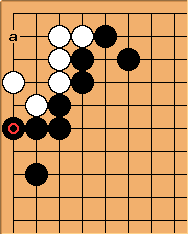 When Black descends at

, it changes things. To say the conclusion first,

is sente, so White needs a move at a. (Anonymous: The other descent is not sente.)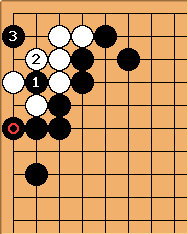 The throw-in at

followed by the placement at

is tesuji. The White corner becomes a bent four in the corner dead shape.
---
See also