Blind Spot / Problem 2 Solution
Analysis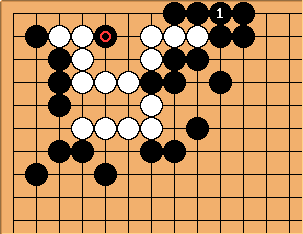 The blind spot is

. Now White cannot capture the

stone.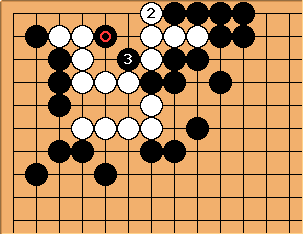 If

blocks, then

captures the White group including

.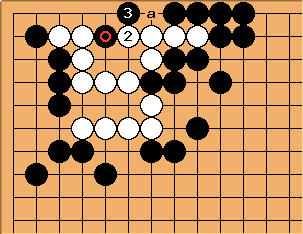 When

clamps at the

stone,

connects the

stone to the outside stones. Due to shortage of liberties, White cannot play at a.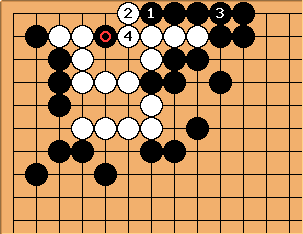 The crawling in at

is too simple, since

can atari.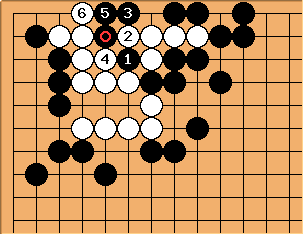 The cut at

is too early.

is the only correct reply (see Beginner Exercise 205). After

, the three Black stones including

is caught in a connect-and-die.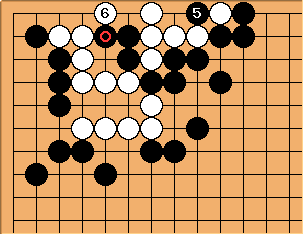 After

, Black is caught in a double shortage of liberties.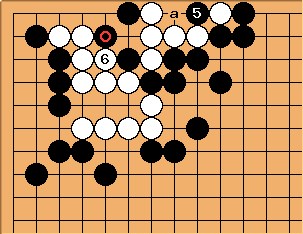 After

, Black cannot set up a snapback since playing at a places Black in self-atari.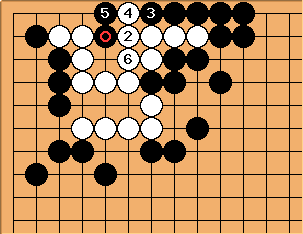 here allows

to block.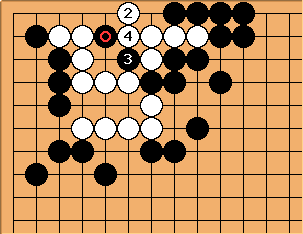 This cut at Black 3 does not work.
---
Authors: