Beginner Exercise 244 / Solution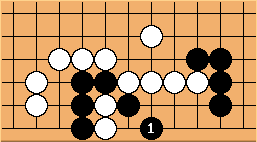 We already know that we require a first line large knight's move connection. For this problem, the required diagonal move is

.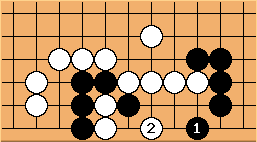 The other diagonal at

for the first line large knight's move connection does not work for this problem.

can cut the connection.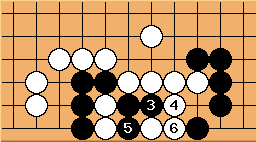 If

, then

is an atari.
togo: And if

on

(following the connection tesuji), then

on

with no snapback coming to the rescue of the left bridgehead.
---