Beginner Exercise 244 / Attempts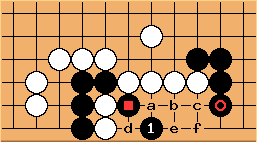 sets up a snapback with

and a monkey jump from

.
Now b and e are miai, and c and f are miai.

at a will be answered by

at e or f.
However, a reverse monkey jump from the other direction does NOT work: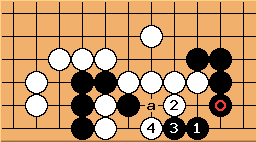 Now black cannot play at a to connect due to shortage of liberties.
unkx80: You got it! =)
---
---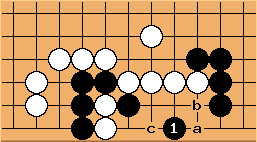 DaNoize?: What can white do to prevent connection when

is played here?
Herman Hiddema: White can play a. After black b, white plays atari at c, cutting off the black group.