3-5 point 3-3 approach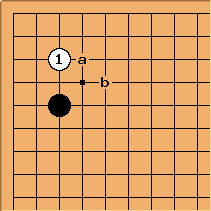 here is an alternative to the common approach at a. It can have a strategic meaning, for example to avoid being pressed into a low position (White a, Black b).
A common transposition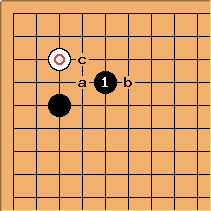 The normal answer is

- this transposes to the 4-5 point 3-3 invasion.

The attachment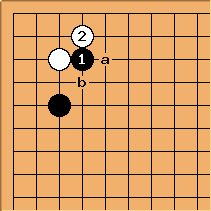 The outward hane is almost the only move here. A gobase search reveals 48 pro games.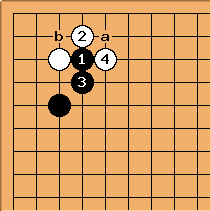 If

here, Black will cut the side he doesn't want. Since this is the same as 4-5 Point, 4-3 Approach, Outside Contact but one line lower, this is likely to be b, in order to capture

in a ladder. Therefore, White will usually not choose this variation if the ladder works for Black.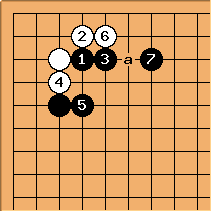 here is a bit rarer as a search result. White has a small corner but can take sente.


Strategic reasons to choose this move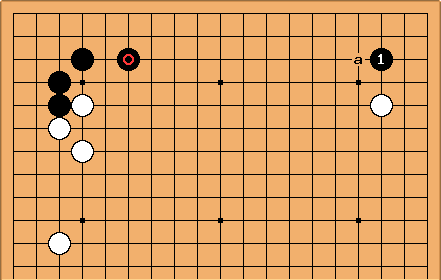 For example,

is more common in pro games than Black at a. The low stone

can cause Black to dislike being pressed down.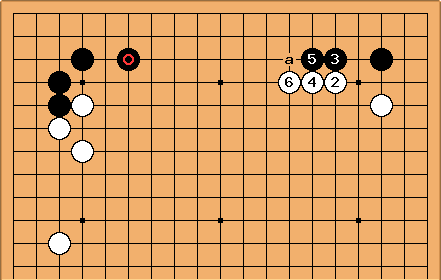 Black's idea is to play tenuki after

here. White at a now makes thickness facing

.
For White ignoring the cover play by Black, see 3-5 point 3-3 approach cover, tenuki.
---
3-3 invasion from Yi-Yi game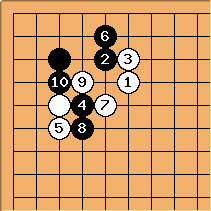 White is Yi Ch'ang Ho. Black is Yi Se-tol.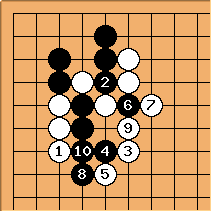 is fine technique to create shortage of liberties.

and

concentrate on the two upper white stones.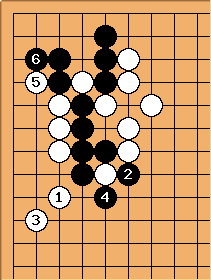 instead of a avoids strengthening White.

and

focus on stabilizing this group and take the initiative.

switches to the top, establishing a connection between his influential group and his corner stone.
---
Other variations