Secondary Ko Threat
A secondary ko threat is a ko threat that is not sufficient to win the ko, but large enough to gain compensation.
See: ko threat functions
---
Example
Bill: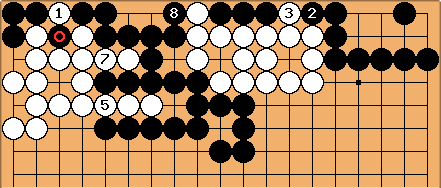 takes ko (

).

fills ko at 1.
(Assume that the open areas are dame and out of play.)
Net result: Jigo.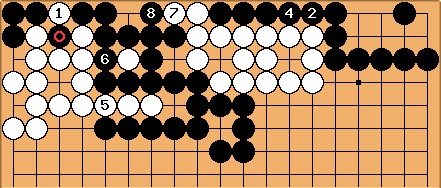 is a secondary threat, which White should ignore. Net result: White +1.
Each play in the ko gains 2 2/3 pts. on average. Move 5 gains 2 1/2 pts. on average, so the ko is only slightly larger.

gains 3 pts. on average, which is slightly larger than a ko move, but it is still in this case a secondary threat.