Sand Box (version 1428)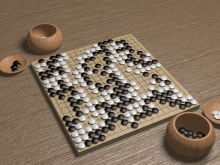 ! Edit freely: click "edit page" button at the left.
Hello. Tjänare. Hi! Ni hao. Bonjour. Hola. Ohaiou (お早う) / Konnichiwa (今日は) / Konbanwa (今晩は). An Nyung ha se yo. Swad dee kha/krub. Bienvenido. Buongiorno. Salam aleikoum . Guten Tag (German). Selamat siang. Salut. Goede dag (Nederlands). Tervehdys (Finnish) Buna Ziua (Romanian) Dzień dobry (Polish). Olá (Portuguese). Bonan Tagon (Esperanto). Namaste (Indian). Moin, moin (East Frisian). Moin (north German and south Danish). ( Dobry den (Slovak). Halito (Choctaw). Guuudn abennnd (Mainzelmännchen-Style). Goeie Môre (Afrikaans). Merhaba (Turkish). Seavas! Derri! (both Stairisch) test ja het werkt goede avond = sandbag. Goddag (Danish). Dobryi den' (Ukrainian). Sziasztok (magyar). Bon dia (Catalan).クイリリラ Kia Ora (Maori) Hafa Adai (Chamorro)
A very good day to you all. Einen schönen Tag an Alle. Passez une bonne et heureuse journée :) Aan schään Tog aich olle. Een hele goede dag aan iedereen. Goddag til jer alle. życzę wszystkim miłego dnia :-) hallo
!Hello Mr. Con (short form) Yo BoZ!
---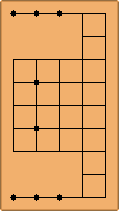 Who has wiped the lines off that board? HIKARU! You are supposed to wash off the blood stains, not the lines!
---
Beta

Gamma
---
abc 123 test test test test, bla bla

http://www.apache-stuff.com/xlst.html c This is a test.
---
How do you write B.C. without the periods?

BC Ah, precede with an exclamation mark.
---
One

Two

Three
---
Testing...
---
cannot mix bullet and formated text
You have to use two single-quotes, not a double-quote. Also, it's two underlines to start or end bold, not one.
Onegaishimasu!















David: Your diagram has to show at least two perpendicular edges (that is, a top or bottom edge and a left or right edge) for the coordinate markers to show up. This is now documented at How Diagrams Work.
---
---
Sorry if this should be posted somewhere else, I was just wondering if the game on the CG of the goban on the front page of Sensei's Library is any particular professional game, or just a random assortment of stones. And if it is a previously-played game, does anyone know who it was between, and when it was played?
---
What is that thing in the Sensei's Library logo? On the edit page it looks like it has two mouths.
"To abolish God!" said Gregory, opening the eyes of a fanatic. "We do not only want to upset a few despotisms and police regulations; that sort of anarchism does exist, but it is a mere branch of the Nonconformists. We dig deeper and we blow you higher. We wish to deny all those arbitrary distinctions of vice and virtue, honour and treachery, vanilla and chocolate, upon which mere rebels base themselves. The silly sentimentalists of the French Revolution talked of the Rights of Ice Cream! We hate Vanilla as we hate Chocolate. We have abolished Vanilla and Chocolate. There only exists a state of Strawberry." --G. K. Chesterton
!yo !!yo !!!yo LifeAndDeath
---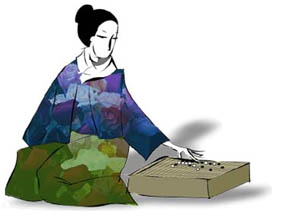 英雄所見略同 !!%%%
$$

5
---
---
This is a sandbox. !!!
.
---
Internal link: This page
External link:

The BBC
---
Paragraph one.
Paragraph two.