Maruseru/ Blocking The Side With The Knights Move
maruseru: The content of this page has been generated from an SGF file by sgf2dg using the Games::Go::Dg2SL converter. You can edit it and I might "master edit" the SGF file and then regenerate this page. After regeneration, all discussion will have been lost. This is considered a feature, not a bug. :)
White threatens an invasion into the black group. How should Black defend?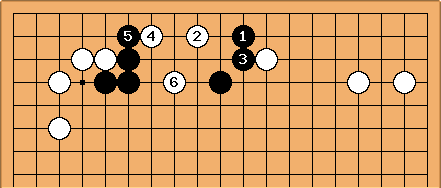 : The knight's move makes good shape.

: Even if White attacks from here...

: ... Black can block more actively, hurting the white position.

: Black should be able to handle this fight (always depending on the surrounding positions, of course).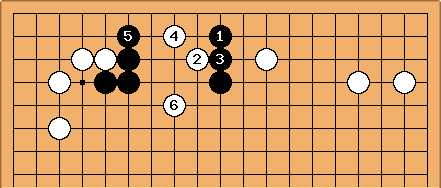 : The jump towards the edge is tighter than the knight's move, but doesn't defend as effectively.

: White has this peep.

: Now White threatens to link up.

: This fight is worse for Black than the one in the correct variation because White is walking ahead and also the black stones on the right aren't hurting White's top right position as much.