BQM 605
When to play the 3-3 approach
The 3-3 approach is a good approach globaly speaking when White has a stone along the side such as

in the following diagram (i.e. a 54113 enclosure).
---
The 3-4 approach
Even though the 3-4 approach is feasible, as shown in the following diagrams, Black ends up with a bulky group without any eyeshape which will be quite a burden to take care of. That is, play the 3-3 invasion to avoid becoming heavy.
(Joseki line reference at 4-5 point 4-3 approach keima, contact at 3-5, hanedashi. Charles)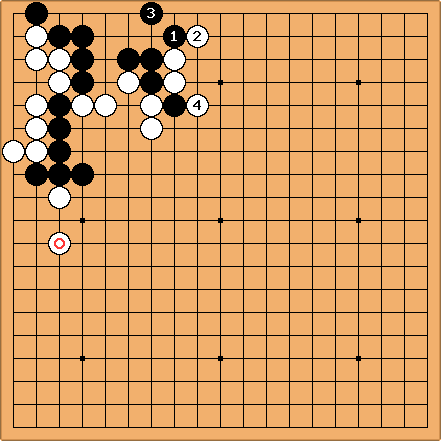 Charles: I'd like to comment that this discussion provides two examples of blocked configurations. Firstly, as far as I can see, Black simply never plays now into the 4-3 approach (last example dates from 1772). And consequently the framework with

isn't seen in pro games (last example I've seen is from 1961). Effectively the pros say '

is a hamete, and the 3-3 approach a refutation'.
Floris: Yes, the

stone isn't in a very good position, and when Black does then invade at 3-3 as shown, you can see the stone is in a very inefficient position.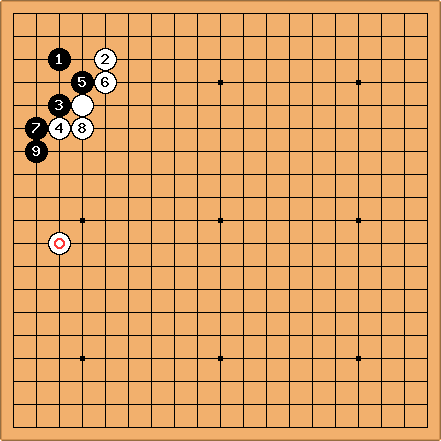 Bill: Yeah, like White is really going to play

here.
Dieter: I guess that, if the pros regard

as a trick play, this sequence is one of the diagrams proving the refutation. Not the refutation, maybe, but not entirely irrelevant either, I suppose.